We have a wide selection of sailboats and catamarans fully equipped for you to have a delightful experience throughout your journey.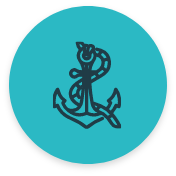 10 years
of experience
More than 2000
reviews
More than 25,000
passengers
Licensed
Crew
Complete safety
equipment onboard
Chef
onboard
Our fleet of ships has all the necessary safety certifications and our crew has received all the required training and licenses to ensure that your stay throughout the entire journey is as safe and comfortable as possible.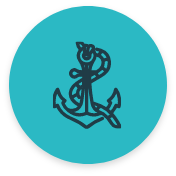 More than 25,000 passengers
Complete safety equipment onboard
Discover our family of sailboats and catamarans
Join our community of travelers
and discover why they choose to travel with us
Blue Sailing for the Win!!
Blue sailing was a great option to sail from Colombia to Panama!! Easy on the budget the crew was great food was really good. The whole 5 days we had a great time we even got lucky and saw whales and dolphins during our crossing. I highly recommend Blue Sailing and the Nacar 2 crew!!!!…
Great boat fun!
The San Blas Sailing trip with blue sailing was an excellent experience and the highlight of my trip!
The Capitan Daniel and his crew Kevin and Theresa were amazing and super fun. Delicious food and great vibes throughout.
Would recommend!
Beat five days ever
I sailed from Colombia to Panama with the Blue Sailing Company and had the best time of my life!! The Crew was super awesome. Mercedes cooked the best food, Rey was always smiling and Tilson such a funny captain. Thanks guys for this amazing trip!!!
Amande1 – 100% recommend!
Amazing trip on Amande 1 – really recommend. Highlight of our trip. San Blas islands are truly paradise. Great organization from both the blue sailing team and crew onboard the sailing boat.
Absolutely fantastic!
We absolutely LOVED our Blue Sailing experience. Our captain Daniel was fantastic, always communicating clearly and we felt very safe with him as our captain. It must be mentioned also that Catalina was amazing, she cooked tasty food and made sure everyone was comfortable. ..